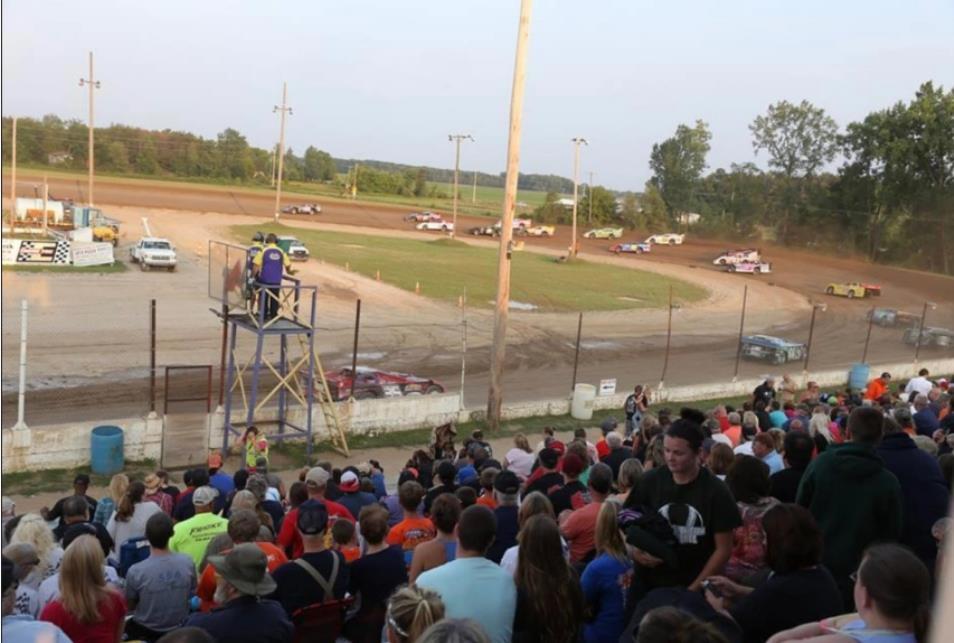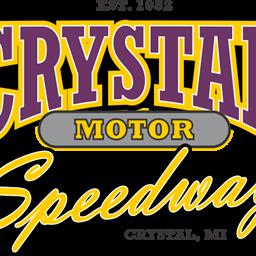 1/20/2023
Crystal Motor Speedway
---
Two Ithaca grads new owners of Crystal Raceway
Two Ithaca High School grads are the new owners of Crystal Motor Speedway.
Jacob LeBaron, 47, and Steve Vernon, 45, have purchased the iconic three-eighths mile dirt track from longtime owner Ron Flinn, who has operated the facility at 8315 E, Sidney Road in Montcalm County's Crystal Township for more than three decades.
LeBaron's older brother, Brian, will serve as general manager and be in charge of day-to-day operations, marketing and promotions.
"We both love racing but he's always been really into it," Jacob LeBaron said. "He knows everyone out at the track."
Jacob, who has owned Central Michigan Embroidery Services in Sumner for about 24 years, will be content to handle the "business side" of CMS while letting Brian run the racing side.
Both of the brothers raced when they were younger and Jacob has a son who is currently involved in the sport.
The sale was announced at the track's annual awards banquet earlier this month following several months of negotiations.
"Brian is the one who approached me (about buying CMS) after the awards banquet last year (in January 2022)," Jacob LeBaron said.
However, at that time he kind of shrugged it off as a wild idea.
But in May talks to purchase the track started to heat up and Vernon came on board as a partner in July or August.
They had to keep talks quiet until the sale became a done deal, LeBaron said.
Related Articles
Now that it's finalized work has already started at the track getting ready for the season that begins in April.
"We're keeping everything pretty much the same but we're going to be updating and freshening things up a bit" LeBaron noted.
The upgrades include replacing all of the boards on the bleachers, and improvements to the concession area and restrooms.
Several dumpsters full of trash have been removed along with a number of old cars.
"We have five guys out there pretty much every day cleaning stuff up," LeBaron said. "It's been an enormous undertaking but we have big plans for the future."
For more details or updates on the upcoming season checkout the CMS website or Facebook page.
---
Back to News